The Thoracic Vibration Vest for Bronchial Hygiene – Expector® has sizes for pediatric, infant/juvenile, adult and obese patients, as well as special made-to-measure sizes – see reference table below.
The internal structural elements/niches are composed of molded polyethylene, double coated with special fabric resistant to aseptic processes – approved for use in the ICU. It can also be coated with a physical barrier – for example, disposable TNT.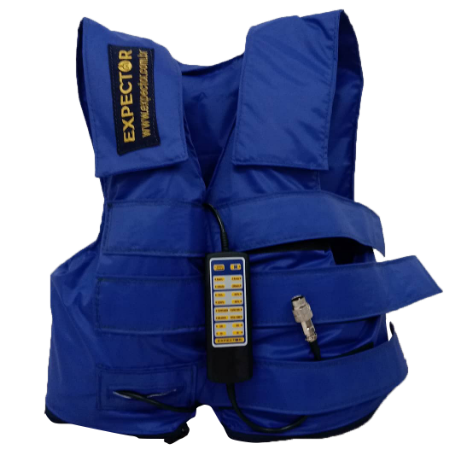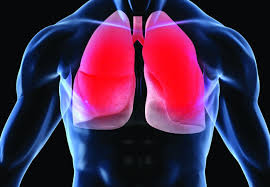 To carry out vibration techniques, Expector® has one or a set of electromechanical devices, the number of which varies depending on the version.
Expector® works on low power, 12V, offering no risks to users. Power is supplied through a 100-240VAC source, 5A X DC 12V output, certified for medical use.
Expector® has a PLC with an integrated control-driven system for its time, mode and vibration intensity functions.
When properly adjusted to the Patient by the Physiotherapist, Expector® vibrates the rib cage – displacing, changing the rheology and removing mucus, promoting benefits similar to those of conventional respiratory physiotherapy techniques for mobilization and removal of secretion.
Expector® is in the operational prototype phase and has Patents and Trademarks required by the National Institute of Industrial Property – INPI, in adult, pediatric and neonatal models.